Inside Out Science Workbook 1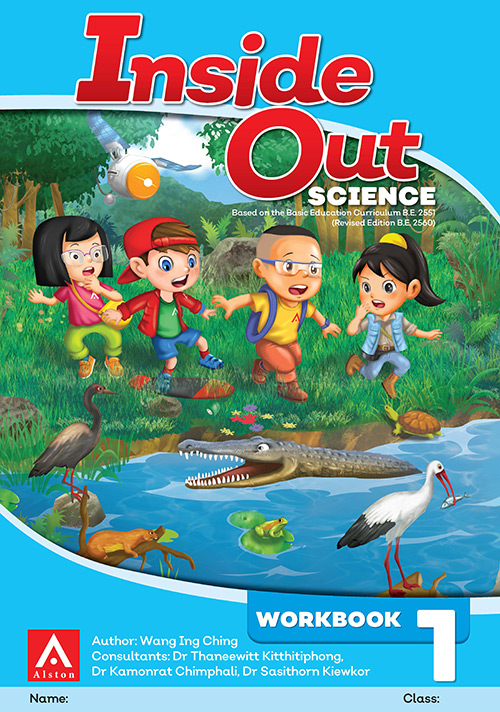 Inside Out Science Workbook 1
Author(s) Wang Ing Ching
Consultant(s) Dr Thaneewitt Kitthitiphong
Dr Kamonrat Chimphali
Dr Sasithorn Kiewkor
ISBN 978-981-3182-38-7
Subject Science
Series Inside Out Science
Level Grade/Stage 1
With the Thailand 4.0 initiative in place, there is an urgent need to build a workforce equipped with creative, innovation, and technology skills. The Inside Out Science series contains STEM activities that prompt pupils to apply their knowledge in Science, Mathematics, and Technology to create innovative solutions to authentic problems via the Engineering process. This serves to develop analytical thinking and design thinking in pupils, preparing them for STEM-related careers in the future.

The Inside Out Science series is developed according to the Basic Education Curriculum B.E. 2551 (Revised Edition B.E. 2560). It adopts the inquiry-based approach whereby thought-provoking questions and intriguing scenarios spur pupils to link their observations to concepts and encourage them to formulate questions. Hands-on activities equip pupils with learning and innovation skills such as creative and critical thinking, communication, and collaboration skills which are critical to succeed in the 21st century.
Inside Out Science Primary 1 comprises the following components:
Textbook 1
Workbook 1
Digital Teacher's Pack 1 — Contains Scheme-of-Work, lesson plans, teacher's notes, test papers, worksheets, blackline masters, project works, and flashcards
Digital Assessment (optional)
Science Kits (optional)
---
RESOURCES
For registered users, log in to access and download additional resources.
For school teachers using our books, please sign up here.
LOG IN

INTERESTED IN THESE RESOURCES?
New to our books? Speak to a distributor near you.
---
In this series